Exploration #1
Exploration #1 was meant to be a normal exhibition. But just returned from a roadtrip through Europe we felt, an exhibition was not enough or too much at the same time. We weren't ready to showcase something, but we were ready to present our work in progress. We experimented with projections, wall objects and sculptures.
The EXPLORATION #1 was about relationship
•Work
•Men – Women
•Art
•Communication
---
Sculptures
As a sculpture the human figure is Uwes main subject. Uwe created three pairs of sculptures. men and women, talking//fighting// ignoring//debating//admiring – each other.
Uwe never or rarely uses color in his work. We experimented with painting the sculptures (by Katrin).  The sculpture groups were later on also part of experiments with image projections.
---
Wall objects
Katrin is a painter. Color is a crucial part of her work and her favored subject. She also likes to explore techniques which are often related to craft and female work like knitting, enameling, embroiling and weaving.
Her embroidery hoops in this exploration deal with relationship. In over 20 hoops she included parts of an old Indian cushion cover with colorful parts, sewn together by women in India.
---
Exploration #1 – Projection
Our center piece is called "LUMA". A video loop by Katrin Bongard (2021) and a photo by Uwe Carow (2021)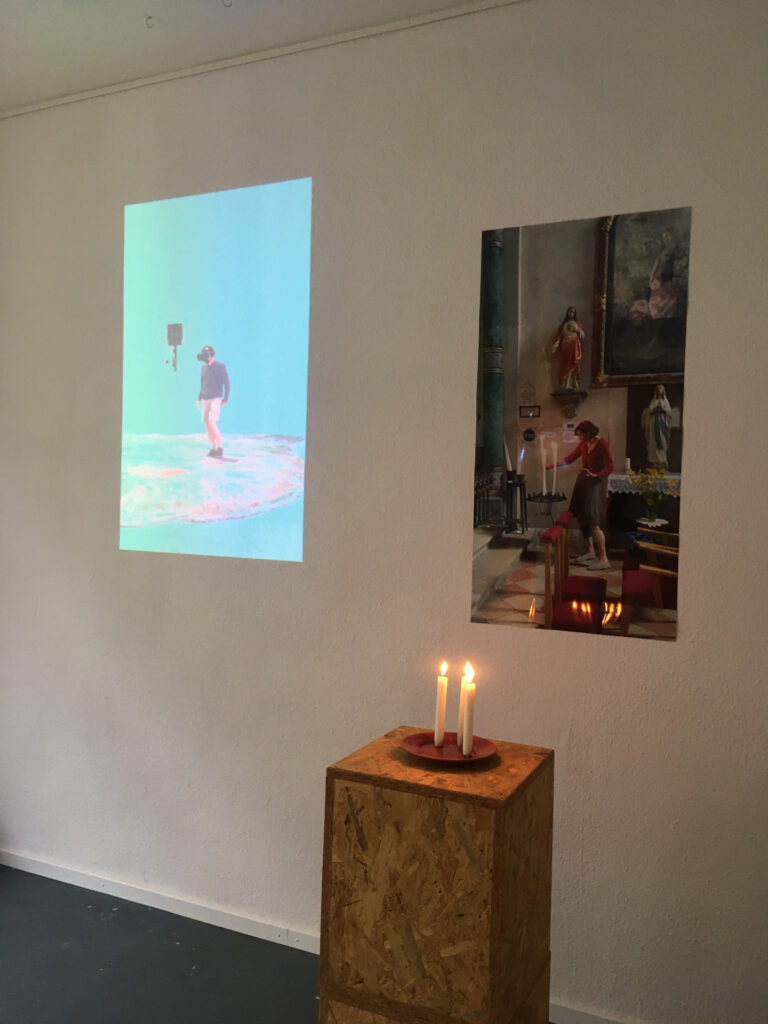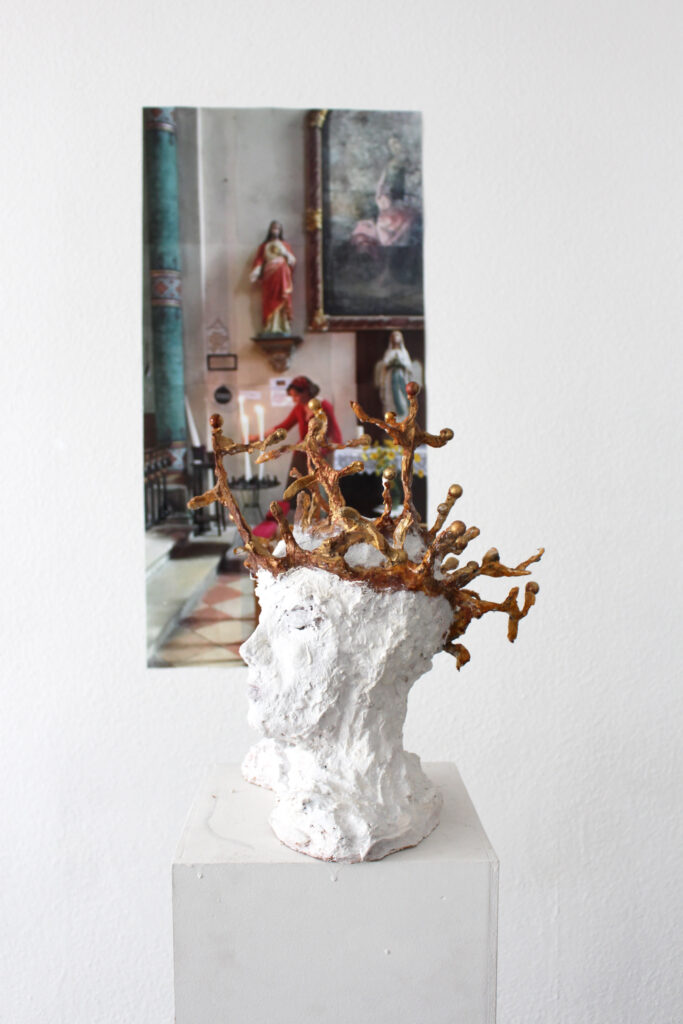 ---
Heads
Finally we included Uwe's "Heads" in the Exploration and combined them with works and projections at the wall and on curtains.